Have you ever had a quick question about your exercises or wished you could quickly chat with your physical therapist about something? Even though emailing Protected Health Information (PHI) is convenient, it isn't secure or HIPAA compliant. On the other hand, calling the clinic to ask us a question often results in a prolonged game of phone tag.
Did you know you can chat with your physical therapist on the patient portal? This way of communication is secure because both parties have to login to be able to chat. And it's convenient because you can each respond at times that work for your schedule. Win-win.
Guidelines for chatting with your Physical Therapist
Physical therapists check chat messages at the start of each working day.
If they are in an active conversation with you, they will likely check and respond more frequently, but otherwise check once per day.
Responses won't come on weekends, holidays or days that your physical therapist doesn't normally work or is on vacation.
This feature is for conversations that relate to your physical therapy treatment, that only a physical therapist can answer.
Any physical therapist in our clinic who has treated you will be able to see the chat message and respond.
To schedule or change an appointment, ask about your bill, or inquire about anything not related to your physical therapy treatment, please use one of these methods:
How to chat with your physical therapist on the patient portal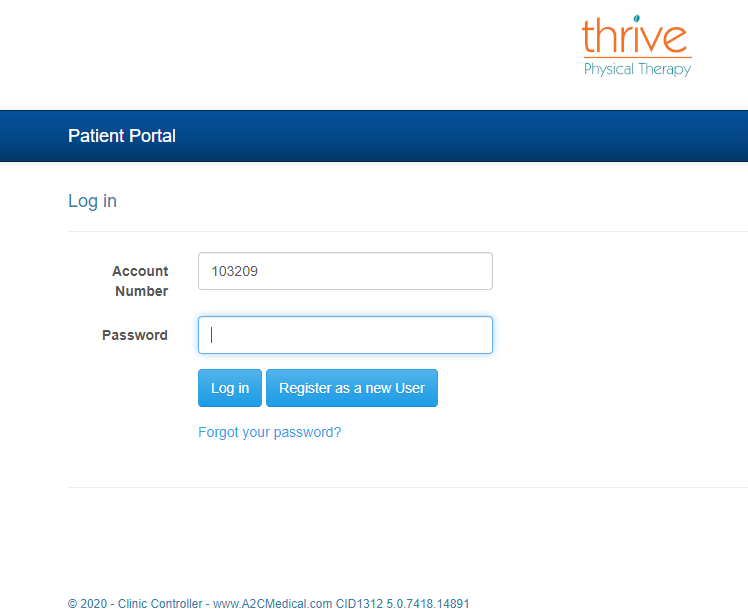 2. Click the Chat tab or icon
3. Type your message, then hit Submit
4. Log back in and read your message!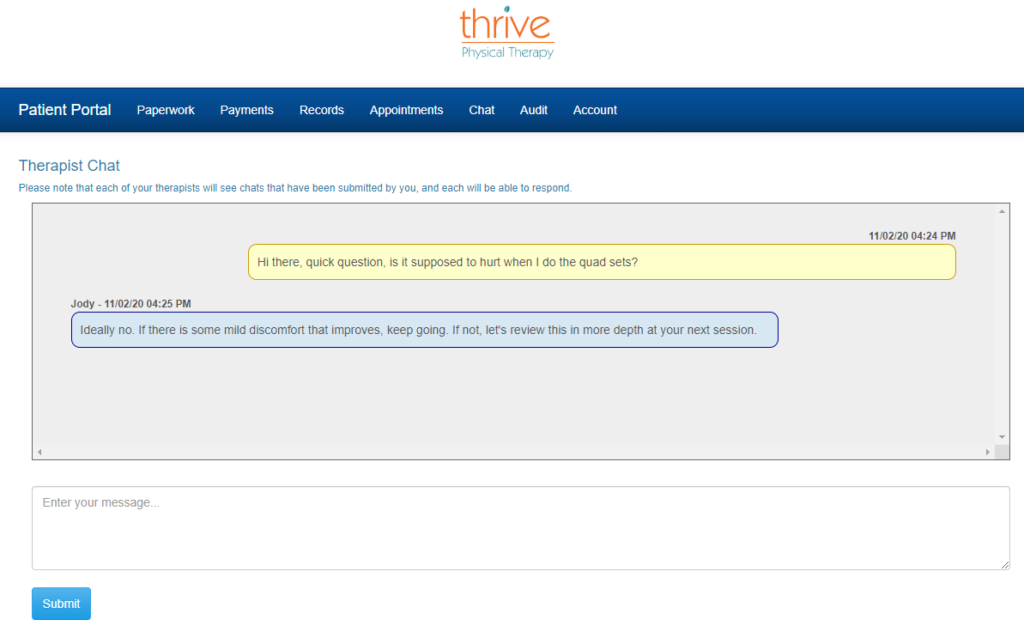 We're happy to be able to offer this convenient and secure way to answer your physical therapy questions!
Disclaimer