Has this ever happened to you? It's the weekend or outside business hours and you think you have an appointment coming up, but you can't remember when it is. You could leave a voicemail message or send an email. However, with the patient portal there's a better way! In three easy steps, learn the quickest way to view your upcoming appointments.
Side benefit: no human error. The appointments listed are electronically pulled straight from the schedule.
Step 1: Login to the Patient Portal
Login to the patient portal. If you haven't accessed the patient portal before, you need to follow these steps first.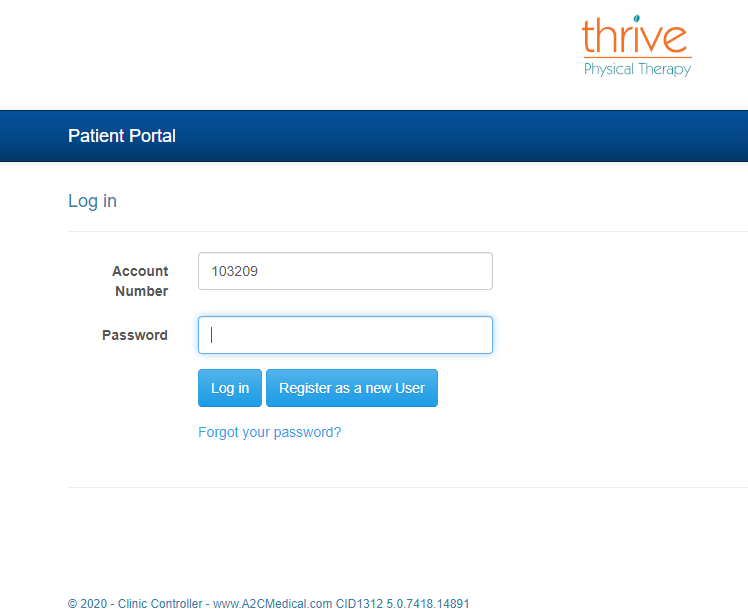 Step 2: Click the 'Appointments' tab
Next, click on the Appointments tab or icon below.
Step 3: View your next visit, or a list of upcoming appointments
Your next visit will show up at the top like this: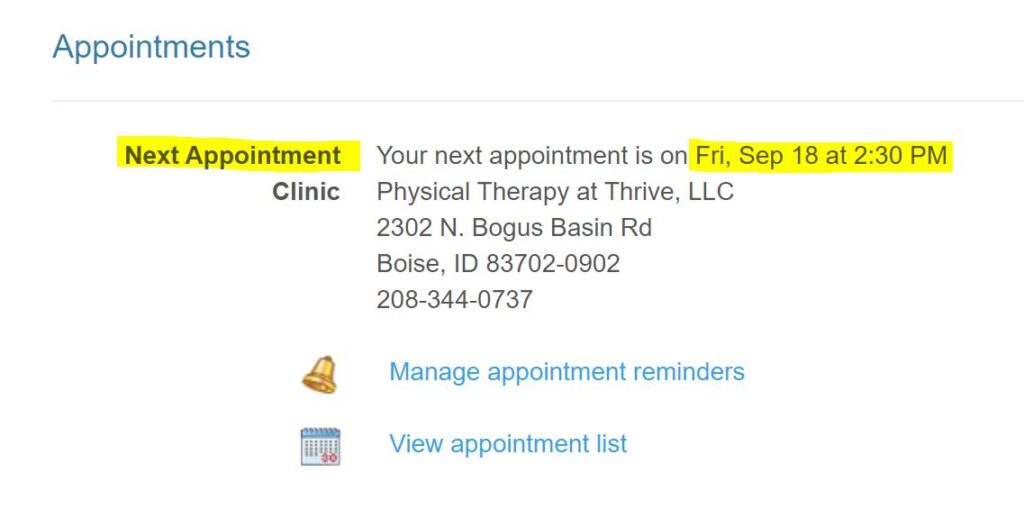 If you want to see all upcoming appointments, click on 'View appointment list'. A PDF will download for you to print or cross reference. This PDF also shows which therapist you're scheduled with.
These days, anything that takes something off your to-do list has huge benefits. We hope you enjoy this convenient, time-saving feature of our Patient Portal.
Disclaimer