We're excited to announce that our Patient Portal is live! In the portal, you can fill out intake forms, check your appointments, view medical records, pay your bill and even chat with your physical therapist.
How to access the patient portal for the first time
1. Receive the portal invitation email
First, we gather the information we need and then email you a Patient Portal Invitation. If you don't find it in your inbox, please check your spam folder. If it went to spam, please mark front-desk@thriveptpilates.com as safe or add this email address to your contacts. To register as a new user, click the link in the email.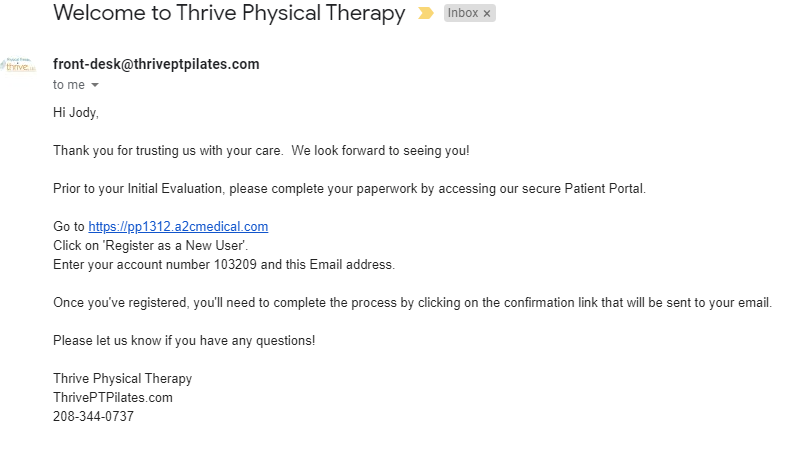 2. Register as a new User
Next, click the Register as a new User button.
3. Create your new account
Now, make note of your account number from the portal invitation email. Enter your account number, the same Email address that the invitation was sent to, and create a password. Then click Register.
4. Verify your email address
After you've created your account, you'll receive an email to verify your registration. Click the link or paste it in your browser to verify.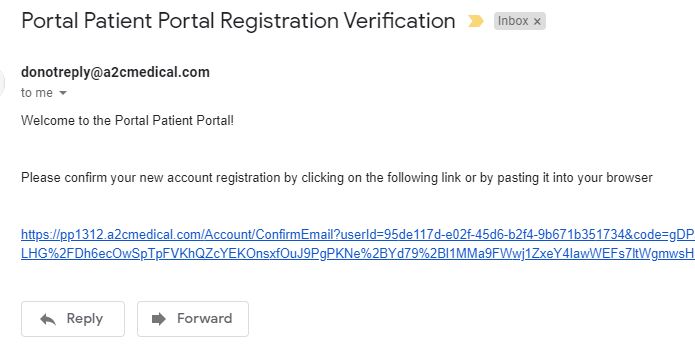 Once verified, you'll receive this alert:
5. Log in to the patient portal
Finally, your account number and password are all you need to log in to the patient portal. The account number won't change, even if you come in for a new problem down the road. You can always change your password in the Account tab.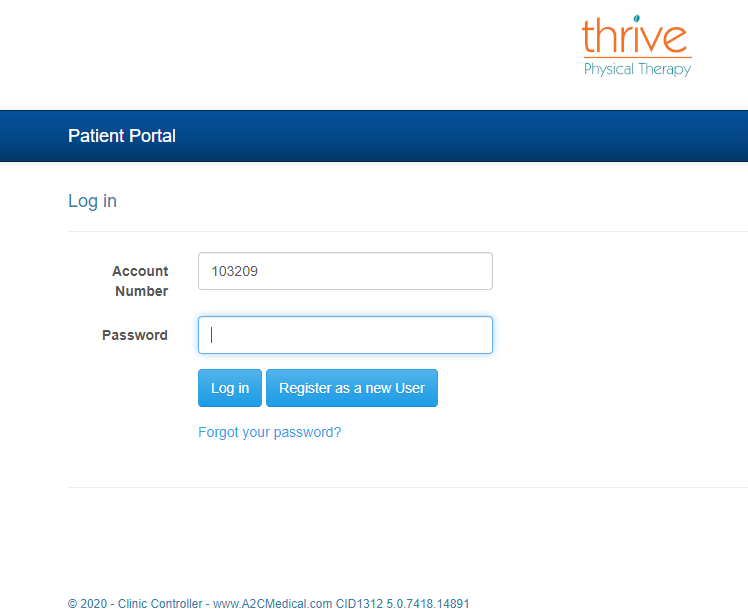 6. Complete Intake Paperwork
If you're a new or returning patient, we'll add forms to the portal under the paperwork tab for you to complete and finalize. Please complete all forms as soon as possible.
You'll also be able to view appointments, make payments, view medical records and initiate a secure chat with your physical therapist. We hope you find our new Patient Portal helpful!
Disclaimer