Providing Comprehensive and Empowering Guidance for Engaged Patients who want to Thrive
Experience an integrative, whole-person approach that keeps you participating in your life.
We formulate an individualized treatment plan that incorporates a diverse set of strategies. We treat the problem, as well as other areas that may contribute to the issue. This lays the groundwork for your whole body to achieve it's highest potential. Additionally, we collaborate with your health care team. This ensures we're collectively working toward your most successful outcome.
Feel inspired and confident realizing you're the key person impacting your health.
Learn to incorporate the tips and lifestyle changes that keep your life in motion long after physical therapy is complete. We encourage open communication so that we can incorporate your feedback. This helps us adjust your treatment plan if needed. We know what savvy healthcare consumers want. That's why we maximize each visit to achieve your goals in the most effective number of visits.
Assimilate the knowledge & aptitude to deal with your specific problem and prevent recurrence.
In the clinic, we guide you with personalized hands-on treatment and movement re-training. On your own, complete your custom-crafted home exercise program to keep your progress moving forward. After you've finished physical therapy, continue to learn by reading our monthly blog posts. For those interested in wellness and prevention, visit us yearly for an annual physical therapy check-up.
Receive nurturing support in a beautiful, encouraging and positive environment.
We're committed to providing high-quality service that's in your best interest. Due to our intimate, independent setting, we're able to deliver our services in a distinctly different way. In order to optimize your time, each appointment is spent one-on-one with a licensed physical therapist. From scheduling your first appointment through attending your discharge visit, you receive the personalized care you deserve.
Submit Patient Forms Securely
Enhance Your Overall Well-Being at Thrive Physical Therapy
Subscribe to Our Newsletter
Sign up with your email address to receive news and updates.
Who Benefits from Thrive Physical Therapy?
We treat patients of all ages. Is your body limiting your participation in life?
Get back into motion. Learn more about our services and make an appointment today.
It was such a pleasure getting to do PT at Thrive! It's almost bittersweet, of course nobody wants to need physical therapy, but I legitimately enjoyed the visits and feel like I made great progress. A few years ago I had a different surgery and had a round of PT, but this was so much better. If I ever need PT again, I will certainly be back and would gladly recommend it to anyone.
The physical and emotional benefit from working with the staff at Thrive Physical Therapy is enormous and has impacted my life in ways that I couldn't imagine before
You truly don't realize how much the pain is coloring your life and moods until you find a great physical therapist that can make your body happy again
Anyone have a nagging pain? Think Thrive. Every time I need to make a visit I know they will find a solution to my pain. Not a Band-Aid approach that patches me up and sends me on my way, but a solution that involves me. They educate on how the injury occurred and the tools and exercises to prevent future injury. They are truly invested in my health as I am and it shows on their part.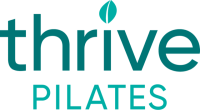 Check out our Sister Organization
Thrive Pilates is a beautiful boutique Pilates studio located between Boise's Downtown and North End Neighborhood. Their expert instructors offer personalized Pilates instruction designed to meet your individual needs. They offer private, semi-private and group classes for all levels, from therapeutic to high level fitness. Thrive Pilates supports you, your lifestyle, and your body in life-long movement. They welcome you to join them at their studio in the heart of Boise.